Inbound Call Center Software Have Great Features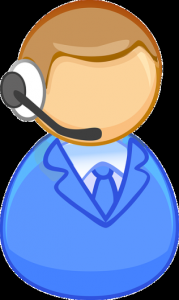 Inbound calls are very important. These calls provide companies with the chance to interact with their target market; the bonus is that it is the client who initiates the contact. That makes inbound calls golden opportunities to project a positive image of the company as well as to gather information about the client. Thus, members of organizations like the Contact Center Association make sure no effort is spared to make sure that each inbound call is perfectly handled by the most appropriate contact center agent.
In this age where almost everything benefits from automation, companies should really consider using inbound call center software to improve their efficiency at fielding these important calls. Some of the most beneficial features of inbound call center software have to do with how incoming calls are distributed, and call handling data are analyzed. While there is a long list of benefits from such software, a few are more important than the rest. Here are some of them:
The ability for contact center supervisors to set parameters which control incoming call queue groupings. Significant attributes to be considered may include average time to answer, length of the queue, the availability of agents, and the training and skills of each individual agent.

The best software for inbound call handling allows managers or supervisors real-time views of all queues. This is important because then supervisors can intervene whenever required. They can re-assign agents when certain queues get too long. They can immediately see when calls agents are ready to take calls.

Some inbound contact center software are configured to provide smart alerts. The software is thus able to immediately issue warnings when certain thresholds are breached. Some of the thresholds may have to do with waiting times, number of people in the queue, or when there are too few available agents to field calls.

Many call center software have the ability to use distribute incoming calls based on the geographical origin of the call, available information about the client, the type of product, service or information required, available call center agents, etc. The end goal of all these is to see to it that the incoming call is fielded by the most appropriate agent; that means taking into considerations training, skills, and other aspects which would make it easy for the client to relate.

Really good inbound contact center software will always have great reporting features. These features should enable supervisors and managers to analyze many types of data about incoming calls. Average queue size, peak hours, individual agent time averages, and the average number of calls fielded by each agent and on a daily basis, are but some of the things which may be reported.

A feature of inbound call center software which many people take for granted involves the automatic generation of emails or calls asking clients to rate the service they have received. This provides a boost to the company's credibility in the eyes of the client as well as an effective tool for measuring performance.
Take the time to compare the features of inbound call center software with your company's requirements; after all, whenever you handle incoming calls your company's image is always at stake.